Infinicore™ FlowDirector Service Node series is built on the foundation of FlowDirector with all its packet broker functions, and a wide range of advanced network visibility functions such as Packet Deduplication, NetFlow Record Generation, Microburst Controller, Deep Tunnel Processor, and others.
Infinicore™ FSN allows the network administrator to map, tap, tag, replicate and load balance their traffic across any input and output ports and enables network administrators to cost effectively improve their network with advanced monitor, security and forensic functionality without risks of service disruption.
Infinicore™ FSN can be used together with Flow Director product to deliver advanced network visibility functions which demand intensive CPU computation power.
Members of FSN Product Family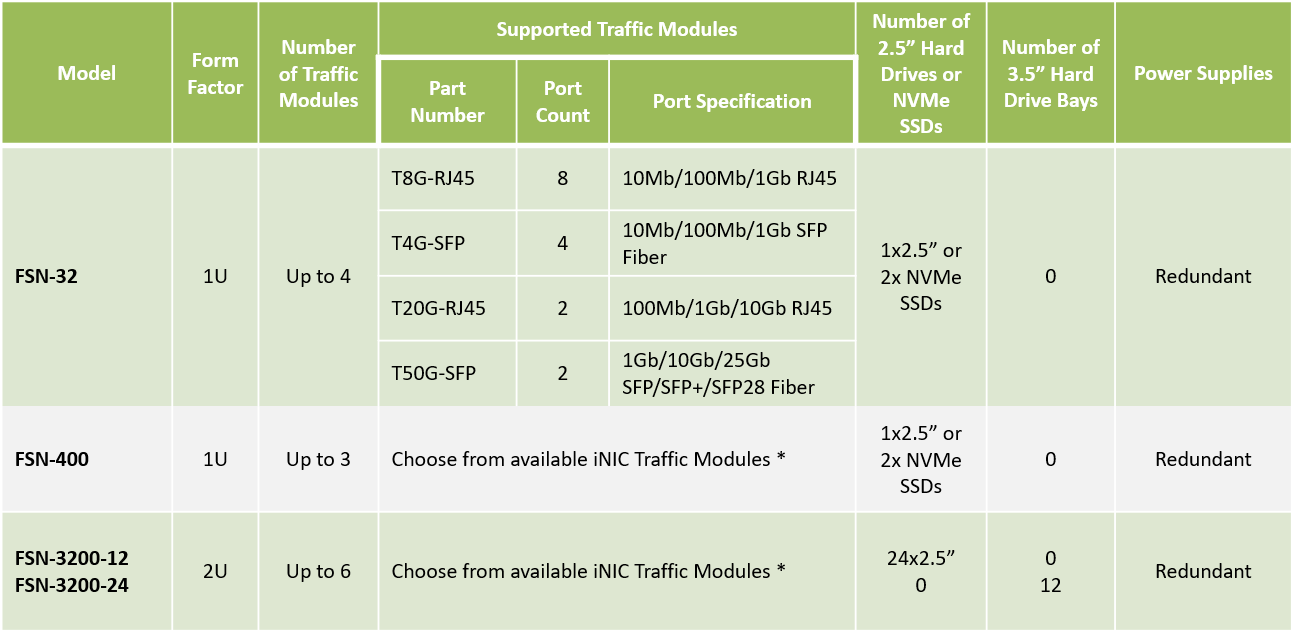 * Available iNIC Traffic Modules
Product Family Feature Highlights