As today's networks marching towards 10G, 40G and 100G, it becomes critical for network engineers, administrators and their organization to get accurate and granular visibility into what is happening on the network. InfiniCORE provides the most complete visibility solution to meet the demand.
Fabric Visibility + Traffic Visibility + Smart Analytics =
FASTER INCIDENT RESPONSE
BETTER POLICY COMPLIANCE
SITUATION AWARENESS
CONTINUOUS MONITOR
The visibility and information extracted from the captured data can help quicker diagnosis, improve the accuracy of security applications, maintain business continuity and reduce risks.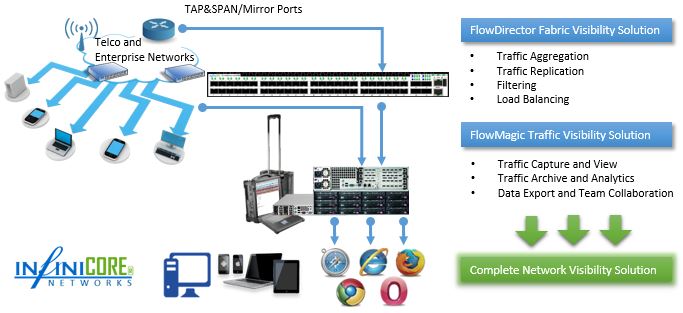 Members of FlowMagic Product Family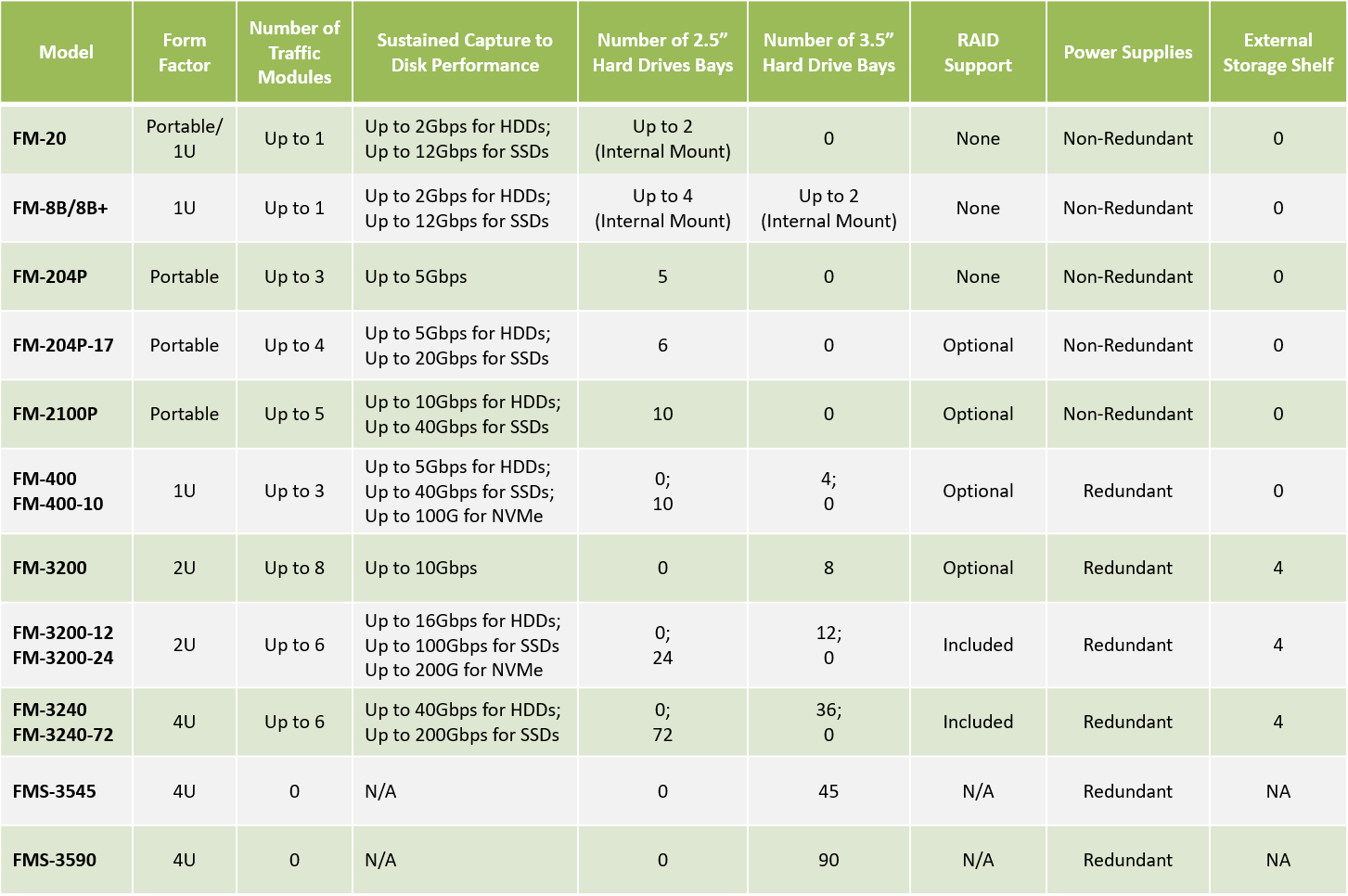 * Available iNIC Traffic Modules
FEATURE HIGHLIGHTS